The Best Cordless Blinds: 2023 Ultimate Guide - 12 Top Options
Want to use blinds and shades for privacy and lighting control inside your house? You can also achieve style, safety, and function with the right type of window treatment. But when it comes to the cords and strings that come with traditional window coverings, they can be a bit of a hassle. That's why cordless blinds are gaining more popularity this season.
Top 12 Cordless Blinds for 2023
In this guide, we'll take a look at the best cordless blinds on the market, covering 12 of our top picks. So, if you want to find out more about how to get your hands on the perfect window treatment for your home or office, then read on!
1. Factory Direct Blinds Cordless Blinds
From faux wood cordless blinds to blackout shades, Factory Direct Blinds has got you covered. Our cordless blinds offer you the simplicity of cordless lift with finger-safe technology, eliminating cords and loops for a cleaner look and hassle-free storage. We even have custom blinds to fit your windows exactly since we provide sizes up to 120 inches in width!
To add even more convenience, you can choose to control your window blinds with our integrated motors and remote controllers. Without sacrificing quality and style, Factory Direct Blinds ensures your optimal satisfaction with a wide range of budget blinds and shades in many colours and styles.
Just make sure to understand how to measure colorless blinds or contact us before checking out, as we only currently cater to orders made via our website.
GET CUSTOM CORDLESS BLINDS THAT FIT YOUR EXACT NEEDS
2. Achim Cordless Blinds
Are you looking for decor ideas with cordless blinds? If so, Achim Cordless Blinds may just be your go-to source. Their collection of cordless Roman shades and Venetian blinds is easy to install without the need for external power sources or complicated tools. Plus, they even come in a variety of colours that can fit any room, so you can add that touch of elegance with their gorgeous cordless window treatments.
One downside, however, is that their product line isn't as comprehensive or diverse as the other brands on this list. They also have limited sizing options, so make sure to understand your window measurements first.
3. Chicology Cordless Blinds
Chicology Cordless Blinds might just be the perfect source for your window treatment needs if you love it chic and simple. Match their collections of products with any interior design idea that you have in mind; from deep mahogany colours to warm whites and greys, they are bound to complement whatever style mood board you're trying to achieve.
Their blinds come equipped with hassle-free lift features as well! Just apply basic hand power while pulling on the cord loop so they can effortlessly glide into position at any height. Of course, there's also no need to worry about extraneous cords or strings distracting from its beauty, which is great if aesthetics are part of your top priorities when shopping for custom blinds.
Moreover, sizing options up to 72 inches wide ensure a better fit along the entire length and width of windows without sacrificing coverage or function for security or temperature control purposes. Just bear in mind that these require a bit of expertise and finesse when installing.
4. Greywind Cordless Blinds
We want to say this first: These cordless blinds have blackout fabrics. The reason we said it first is simple: these blinds should work in any scenario. If you want to block all the light from outside, that's one thing. But if you need them for summertime air cooling or winter heat insulation, Greywind Cordless Blinds are also up to the job!
These blinds have a unique cordless design that helps them operate totally without strings. This is achieved by utilizing an advanced automatic system that opens and closes smoothly with just your finger – no fuss at all! These materials come pre-cut according to size, so ordering them takes very little effort on your part as well; plus, their attractive colours and designs perfectly fit both contemporary styles of interior decorating as well as traditional interiors too.
With all these amazing features, you can expect to pay a bit extra for these cordless blinds, but you're sure to be impressed with their performance and long-lasting properties.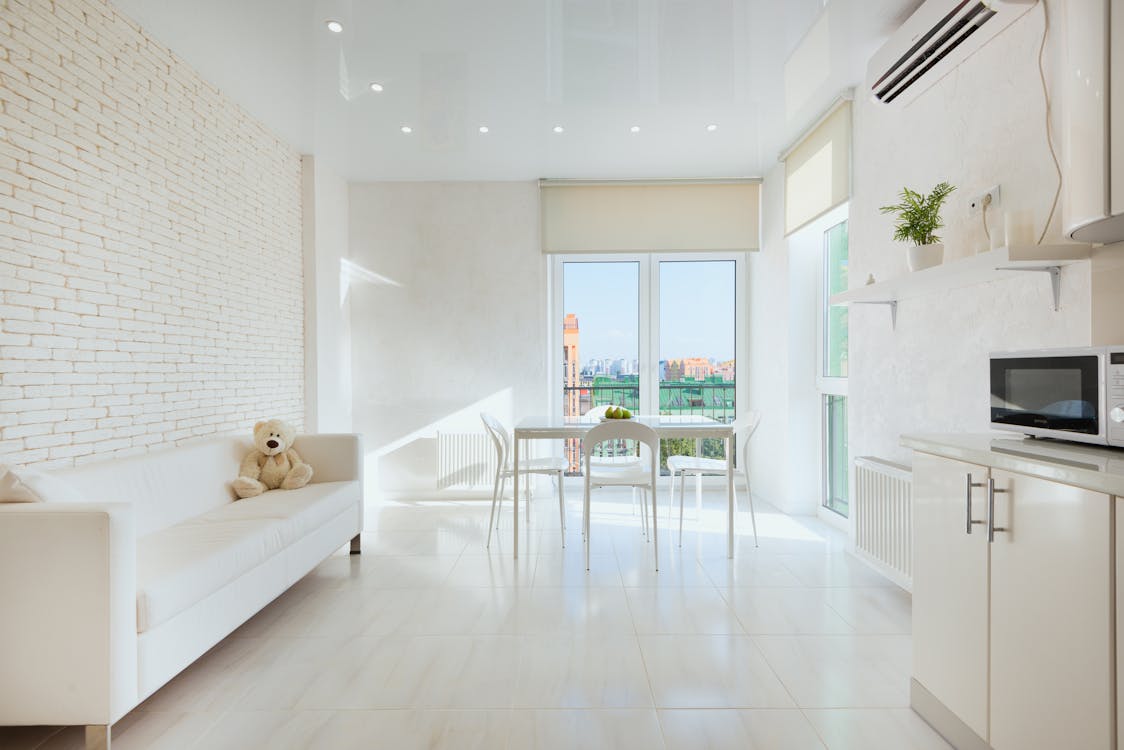 5. Yoolax Cordless Blinds
For an ideal mix of modernity, simplicity, and convenience, Yoolax Cordless Blinds are the perfect solution. These blinds can be effortlessly raised and lowered with just a few simple movements of your hand. They also come in a range of sizes from 24 to 96 inches wide, which ensures fit along any window length and width without sacrificing coverage.
Plus, this kind also filters light well too due to their neutral fabrics allowing enough natural illumination while blocking out UV rays if requested. You can achieve great for comfort as well as energy-saving purposes. The only downside is these require professional installation, an added cost. But once fitted, these will guarantee you convenience when using them day after day.
6. Redi Shade Cordless Blinds
Another great option is Redi Shade Cordless Blinds. Thanks to its one-touch operation, these sheer window shades offer an instant modern look that looks great at home or the office. Plus, they can easily be trimmed down by up to an inch on all sides while keeping a perfect fit within your window frame.
A variety of colours and fabrics make Redi Shade blinds even more appealing, allowing you to customize them as needed so they fit with existing décor. They also provide enough privacy through their neutral-hued patterns. UV rays can be filtered out for added protection and enhanced energy efficiency purposes, too. 
Plan in advance before ordering as Redi Shades can take several weeks to arrive after ordering due to their popularity coupled with careful construction prior to shipment from factories overseas.
7. Bali Cordless Blinds
Bali's cordless cellular shades offer superior light filtration and insulation for enhanced energy efficiency. The honeycomb-patterned construction creates pockets of air that work as a natural insulator, regulating the temperature in your home to keep it comfortable during extreme weather conditions. Besides helping you save on electricity bills, these top-down bottom-up blinds look stylish with their crisp pleats creating an elegant high-end design vibe throughout any space you choose to outfit them in!
And just like with Redi Shade's cordless blinds, installation is easy: simply peel off the backing tape and adhere to your window frame without needing any extra hardware or messy cords. However, due to the lower prices, Bali Cordless Cellular Shades might last shorter than those on this list.
8. Levolor Cordless Blinds
For a more affordable option that still packs a punch in terms of style and performance, take a look at Levolor Cordless Blinds. Made with high-grade materials like PVC vinyl and aluminum components along with decorative crown valance to top off the look, these blinds come tailor-made to fit your windows without needing extra drilling or hardware installation!
Aside from their attractive design options, they're also energy efficient due to sealed edges (meaning no room for air exchange!). We recommend opting for light-filtering models if you want optimal privacy and UV-blocking power too.
9. Mini blinds
Marketplaces are filled with mini blinds that boast stellar style and performance, so if you're looking for cordless shades that aren't too expensive but still look modern and chic, then these are the types of blinds to invest in.
Available in classic aluminum build or slimmer faux wood options (for greater insulation), these small-sized window coverings come with added control: lift cords, tilting wands, and even motorized systems! Make it to a point to see product details and customer reviews to ensure you pick the best option with value for your money.
10. Chicology Cordless Roller Shade Snap-N'-Glide
Chicology Cordless Roller Shade Snap-N'-Glide is easy to assemble, durable and flexible. Featuring an innovative snap-in system that easily fits window frames up to one inch thickly without any tools or mess, they come in several classic colours such as black and white, so they look great with all types of décor. Even better, these cordless roller shades can also be further controlled using a wand or remote control!
11. ALEKO Roman Bamboo Roll
Customers say that ALEKO Roman Bamboo Roll's eco-friendliness, light-blocking capabilities, and blackout effect make them an ideal window treatment. Thanks to their pre-cut widths ranging from 18 - 72 inches and lengths that vary up to 144 inches, these shades provide maximum versatility for any room or décor style.
These energy-efficient roller shades are available in several natural colour options making it easy to find the right shade for your home or apartment.
Just be sure to accurately measure your windows before installing them as you cannot trim these shades to fit.
Are Cordless Blinds Worth It?
The lack of cords or pull cords makes them safer than other types of blinds; reducing the risk of entanglement or strangulation accidents occurring in homes with small children or animals. Plus, there's no need to worry about tangled strings making it difficult to adjust the lights coming in through your windows. 
On top of all this, cordless window treatments enhance your home's aesthetic value since its clean lines add a touch of contemporary style without sacrificing functionality and beauty. These factors make cordless blinds worthy among other types of blinds.
How to Choose the Right Cordless Blinds for Your Home
We've laid down options. Now, it's time to complete this cordless blinds guide by identifying factors you need to consider. Looking for the best cordless blinds is also more possible as we are about to give you tips based on such considerations.
Type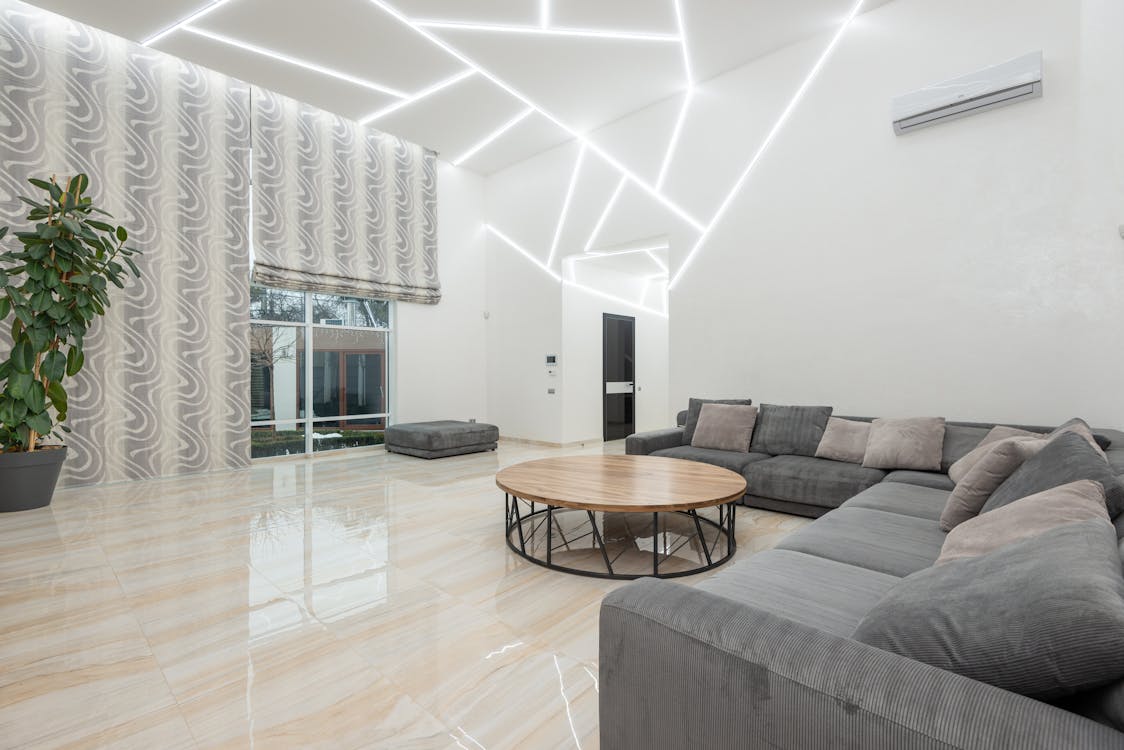 First and foremost, decide on the type of cordless blinds you'll use for your window. Options include wooden Venetian blinds, roller shades, and pleated and cellular ones. Each variety has traits similar to its traditional counterparts but without the cumbersome cords we talked about earlier.
Depending on your preference, you can pick the one that best suits your needs and window frame. One example situation is when you have window frames with an arc or slope. In such cases, some pleated and cellular cordless blinds have a more aesthetically pleasing design compared to others as they are made-to-measure.
Light Filtering
Understanding how much light your blind can filter or block as you deem necessary is essential. When it comes to blinds, light filtering options can appear as terms like openness and UV protection percentage. Check such terms as they may appear on labels and product features.
Light filtering curtains are generally best in more brightly lit rooms as they aid by diffusing the light entering without completely blocking it out. In contrast, room-darkening blinds feature denser fabrics that help eliminate virtually all light when fully closed, making them ideal for bedrooms or areas of your home where a lot of privacy is needed.
Material
Consider the material you would like your cordless blind to be made out of. Different materials available include aluminum, plastic, and fabric. Depending on what room you are shopping for will determine which type is best suited for that specific environment.
For example, kitchens and bathrooms tend to require waterproof or anti-mould panels as they can suffer quite a lot from steam and dampness against painted wood or fabrics that aren't water friendly. While hardwearing fabrics such as velvet or canvas can make much more durable cordless blinds, heavier ones may not be well suited to large open windows because of their weight in comparison when raised with lighter materials like bamboo reeds.
Style
When shopping for your new cordless blinds, consider their overall aesthetic. Imagine whether you'd like to go with a personalized feel by getting black or white aluminum frames and hardware, matching the existing decor in the room by creating coordinating colours between curtains and cords, or making an abstract statement with patterned fabric. Think about how you want them to look from both inside and outside of your home.
To know which style best suits your window and specific needs, you'll want to browse through the different style options available. If you're unsure of what's on offer, take a look at popular cordless blinds suppliers online as they can help guide you in finding that perfect match for your home.
Insulation
With cordless blinds, there is the added advantage of being able to adjust the temperature inside your home by blocking out outside air or letting them in for a more natural flow.
For colder climates, opt for thicker materials such as velvet and fabric that can help keep warm air indoors while repelling cold drafts through its tightly woven fibres. If it's warmer, then search for thinner yet durable fabrics like bamboo reeds that let in some heat but still regulate against direct sunlight and UV rays entering your space – making it much easier (and cheaper!) to cool down during hot summer days.
Size
Make sure to get the measurements for your cordless blinds right. For this, you'll need two pieces of information – the width and height of the widest part of your window frame. This is to ensure that when you're ordering online or in-store, the right size product with a perfect fitting faceplate can be accurately determined before it's shipped out within a few days.
Price
This could be a deciding factor for many. As with any home furnishing, the price of cordless blinds can vary depending on size and type. On average, expect to pay between $50-$150 per window panel. Larger or specialty treatments may cost up to $300 each.
If you opt for a motorized system that includes control automation, battery-operated motors, and some type of remote controller (Smartphone app often), the costs will be significantly higher.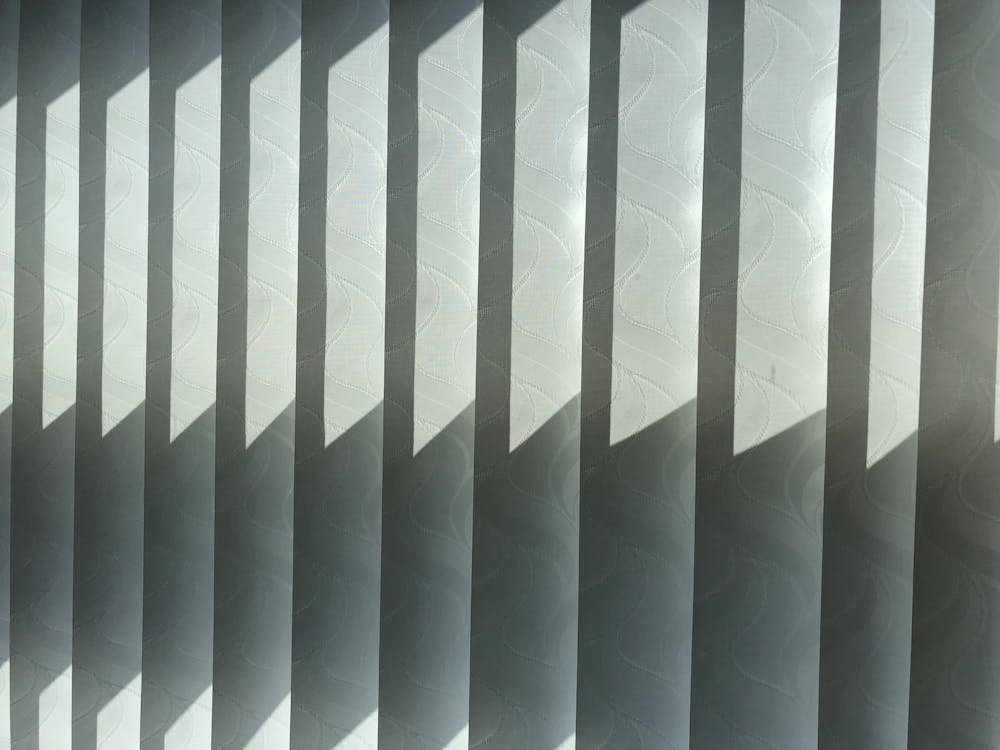 Get the Best Cordless Blinds from Factory Direct Blinds
If you still can't decide on the best cordless blinds of your choice – or just want to take the hassle of scouring the internet for samples – then feel free to reach out to Factory Direct Blinds. We're a proudly owned and operated business providing affordable and durable window treatments, including cordless cellular/honeycomb designs.
Factory Direct Blinds carry models for shops and residences featuring light filtration or privacy without sacrificing beauty, as well as larger sizes designed for extensive windows from custom manufacturers in the USA. Our products come with FREE features such as installation guides, warranties (for up to 5 years) on materials & workmanship when installed according to our instructions or manufacturer advisories; plus a 100% satisfaction guarantee if you're not entirely pleased with your purchase!
You can even take advantage of our free samples, so you can make sure it's a perfect fit before making your order. Contact us today and start adding beauty, security, and ease to your home or workplace!
CHECK OUT OUR ENTIRE COLLECTION OF WINDOW BLINDS
FAQs
Are cordless blinds worth it?
Yes, cordless blinds are worth it, as they offer an easy way to operate window treatments while allowing more freedom of movement and creating a cleaner look in your home. Cordless blinds also provide enhanced safety for children and pets, eliminating the risk of strangulation that comes with cords.
What are the best cordless shades?
The best cordless shades depend on your preference. Cellular/honeycomb fabric shades are among the most popular options as they offer excellent light filtration and privacy while still allowing natural light and air to fill the room.
Roller shades come in many colours, textures, and opacity levels, so you can find one that matches your style perfectly. As a bonus, roller blinds usually come with a smooth look when lowered or raised – ideal for those looking for a sleek finish!
Do cordless shades work well?
Yes, cordless shades are designed to be durable and reliable when used properly. Cordless blinds have an easy-lift mechanism to open and close them, so anyone can operate them with ease. With proper installation of the hardware required for their operation, you should experience smooth results each time you open or close your blinds without difficulty.