Motorized Blinds Buying Guide: Everything You Need to Know
With the increasing demand for home automation, more and more homeowners are looking for ways to make their lives easier and their homes smarter. In fact, the global home automation market is expected to reach over $100 billion by 2026.
This goes to show how much people are embracing smart devices in their homes – and motorized blinds are a great way to dip your toe in the water.
Modern window treatments offer the next level of convenience when choosing blinds for windows, offering both functionality and luxury in your home.
Unlike traditional blinds, motorized blinds can be controlled with a remote or even voice commands (such as Google Assistant and Amazon Alexa), providing a hands-free experience that's especially useful for high, hard-to-reach windows.
So, are motorized blinds worth it? Let us guide you through this in-depth motorized blinds buying guide.
Whether you're a tech-savvy homeowner looking to upgrade your window treatments or someone who's just starting out with home automation, you can use this guide to find smart blinds that work best for your home.
CHECK OUT OUR COLLECTION OF motorized BLINDS
Benefits of Motorized Blinds
Ready to say goodbye to tangled cords? Then it's time to embrace modern window treatments with motorized blinds.
Let's dive into the benefits of motorized blinds and see what they can do for you.
Improved convenience
One of the main benefits of motorized blinds is the convenience they provide. With a remote control or even a smart device, you can easily open and close your blinds without ever leaving your seat. This is especially useful for hard-to-reach larger windows or for when you're relaxing in bed or on the couch and don't want to get up to adjust the blinds.
Enhanced safety and security
Traditional blinds can be hazardous, with cords and chains that pose a risk to children and pets. Smart shades eliminate the need for cords and chains, creating a safer environment for your loved ones. Moreover, these can make it appear as if someone is at home when you aren't, making your home more secure and deterring burglars.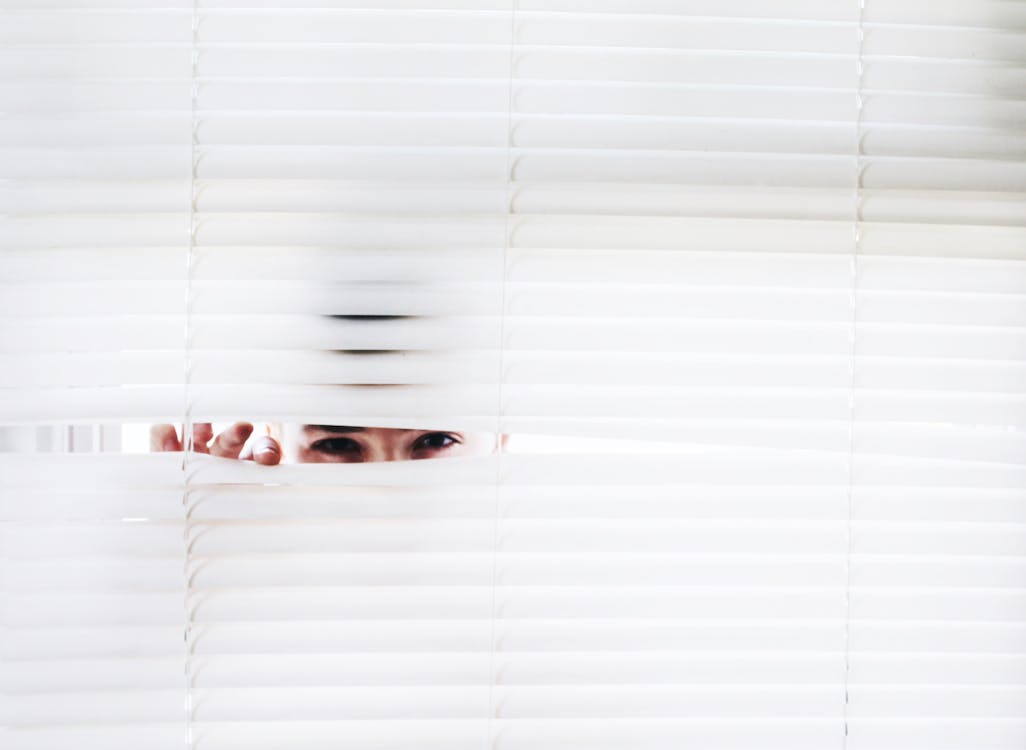 Increased energy efficiency
A smart shade often features light control through built-in solar sensors to automatically adjust the shades to conserve energy when the sun is out. By controlling the amount of natural light that enters your home, you can reduce the amount of heat that enters during the summer months, ultimately reducing your cooling costs.
The average energy usage of homes with smart blinds was about 871 watts daily. On the other hand, homes with manual blinds used a whopping 2573 watts per day.
Similarly, with a wide range of motorized blinds, it is possible to reduce heating costs by keeping the heat inside. This is especially helpful during cold weather.
Ease of use for individuals with mobility issues
Individuals with mobility issues, like seniors or people with disabilities, can really benefit from motorized blinds. By eliminating the need to adjust the blinds manually, motorized blinds provide increased independence and ease of use, allowing individuals to control the natural light and privacy in their homes with ease.
Customization and smart home integration
With modern window treatments, you can also get custom shades. Automatic blinds come in a variety of colours, patterns, and fabric options to match the style of your home.
Some models of electric blinds allow you to schedule your blinds to open and close at specific times of the day or even set them to adjust automatically based on the amount of sunlight or temperature in the room.
Additionally, many smart shades are compatible with popular smart home systems, such as Amazon Alexa and Google Home, allowing you to automate your blinds with voice control.
Modern blinds are an excellent choice for a smart and practical addition to any home. If you're considering upgrading your window treatments, be sure to consider the benefits of motorized blinds.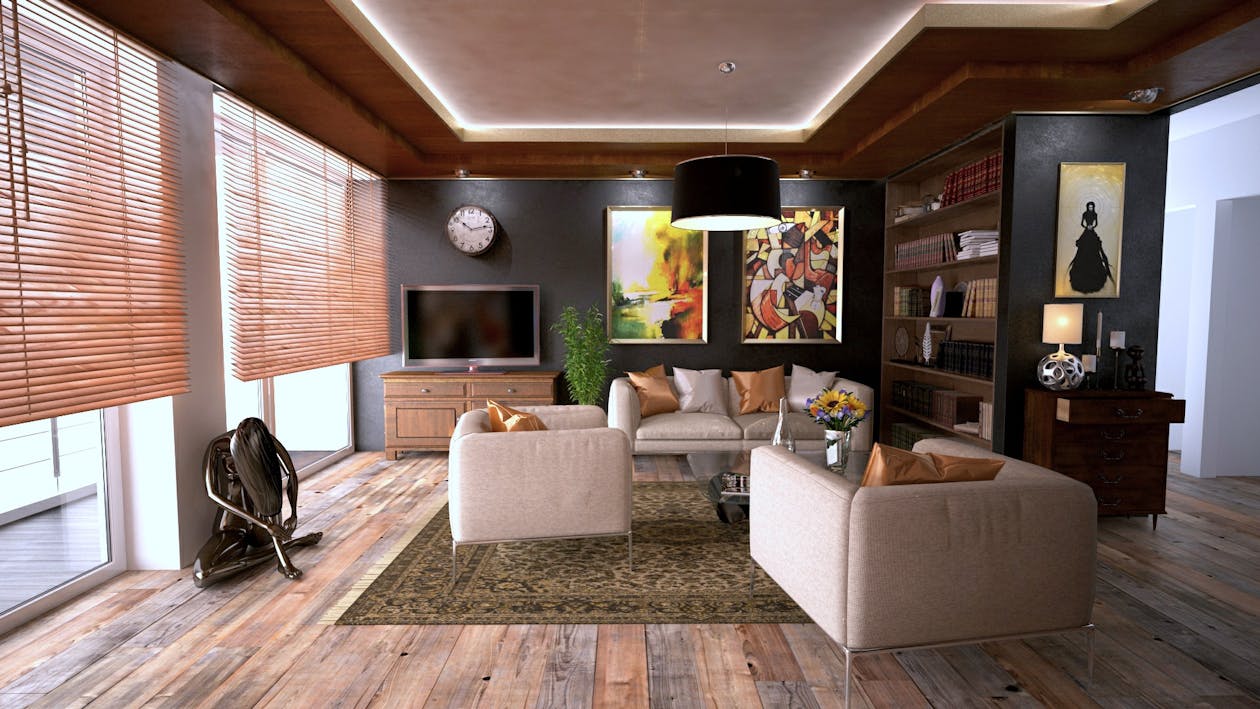 Types of Motorized Blinds
Having decided on modern window treatments, which one should you choose? Listed below are different types of motorized blinds available to help you choose the right one for your home.
Roller shades
Arguably the most popular choice for motorized blinds, roller shades are a go-to option for many homeowners for their simplicity and versatility. These shades consist of a single sheet of fabric that rolls up and down to control the amount of light entering a room.
Roller blinds come in a wide range of materials and colours, which makes them a versatile option that can fit any decor style. Additionally, they are super low-maintenance, perfect for busy homeowners who don't have a lot of time for upkeep.
GET YOUR OWN ROLLER SHADES TODAY
Cellular shades
Also known as honeycomb shades, cellular shades consist of two or more layers of fabric that create a honeycomb-like pattern. The layers trap air, providing excellent insulation and helping to regulate the temperature in your home.
Cellular shades are available in a selection of fabric materials, and their energy-efficient design makes them a preferred option for eco-conscious homeowners.
Roman shades
Roman shades are a stylish and elegant option for motorized blinds. These shades consist of a single sheet of fabric that folds up like an accordion when raised, creating a sleek and sophisticated look. Roman shades often come in light and airy fabrics but are also available in heavier fabrics for added privacy and insulation.
Venetian blinds
For motorized blinds, Venetian blinds are a classic choice. These blinds consist of horizontal slats that can be adjusted to control the amount of light entering a room.
From faux wood blinds to aluminum and vinyl blinds, Venetian window treatments are an ideal choice for any home, thanks to their durability as they are usually moisture-resistant.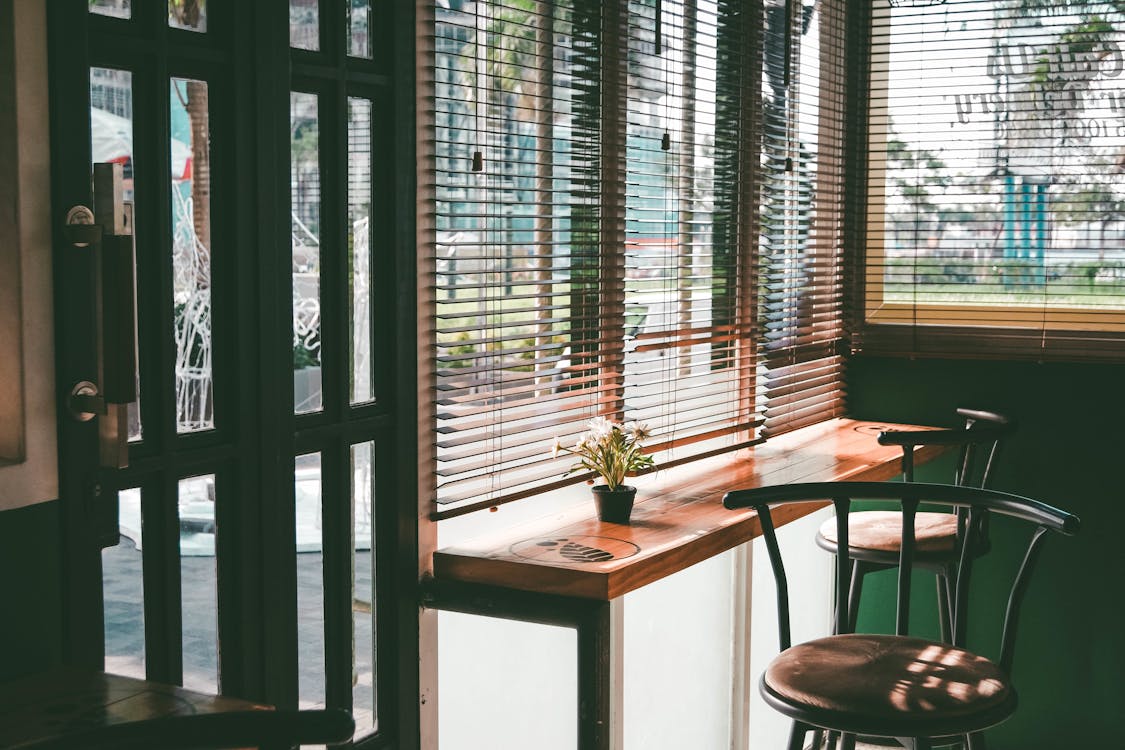 Vertical blinds
When it comes to larger windows or sliding glass doors, vertical blinds are your best bet. These blinds consist of vertical slats that can be adjusted for privacy and light control. As another versatile option, vertical blinds can be made from a wide range of materials, such as aluminum or PVC for kitchens and bathrooms and real wood for a stylish living space.
GET STYLISH VERTICAL BLINDS TODAY
Power Source Options
Whether you're looking for an easy-to-install and portable solution or an eco-friendly and energy-efficient option, motorized blinds offer several power sources.
Battery-operated motorized blinds
The ease of installation and operation of battery-operated blinds makes them a convenient choice. The batteries can be easily replaced when needed, and they provide a clean look with no visible wires or cords.
Additionally, they are a great option for homes that don't have electrical wiring in place for hardwired motorized blinds.
Pros:
Easy installation and operation

Portable and easy to move

Cost-effective
Cons:
Not as powerful as hardwired or solar-powered options

Potential for batteries to run out of power at inconvenient times
Hardwired motorized blinds
If you're looking for a more permanent solution, hardwired blinds might be the way to go. These blinds are connected directly to your home's electrical wiring, so there's no need to worry about changing batteries.
Hardwired motorized blinds are typically more powerful than battery-operated ones, making them a good choice for larger windows or heavier blinds.
Pros:
No need to replace the batteries

More powerful than battery-operated options
Cons:
Installation can be more complicated and expensive

There may be visible cords or wires
Solar-powered motorized blinds
Solar-powered blinds provide an eco-friendly alternative. These blinds use solar panels to harness the power of the sun and convert it into energy to operate the blinds.
This is not uncommon, as solar power is becoming an increasingly widely used energy source for residential homes to reduce utility costs, with about 2.7 million home solar installations in the US alone.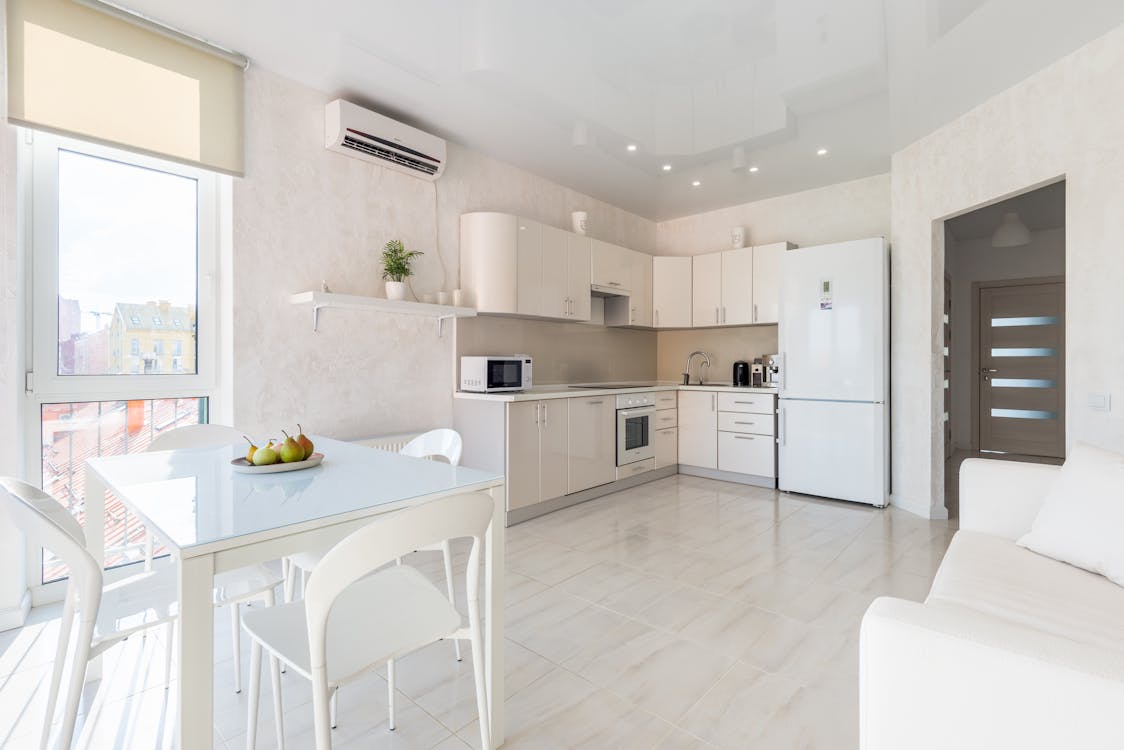 Pros:
Eco-friendly and energy-efficient

No need to worry about changing batteries or wiring



Cons:
Relies on sunlight, so may not work as well in cloudy areas or during the winter

Initial costs can be higher than other options
When it comes to motorized blinds, the power source you choose can make a big difference in terms of convenience, functionality, and energy efficiency. You have plenty of options to choose from, so upgrade your home with motorized blinds, and choose the power source that works best for you.
Control Options
One of the key benefits of modern blinds is the flexibility they offer when it comes to control methods. You can control your automatic window blinds with the following methods below.
Remote control
The most common way to control motorized blinds is via remote control. It allows you to operate your blinds from anywhere in the room without the need for a wall switch. Most remote controls have multiple channels, which can control multiple blinds at once, making it a convenient option for larger rooms.
The main advantage of remote control is its ease of use. You just have to keep track of the remote, and you may find yourself replacing batteries frequently.
Wall switch
Wall switches are another common control method for motorized blinds. They can be installed in the same way as a standard light switch, making them easy to integrate into your home.
The benefit of wall switches is that they are always in a fixed location, making them more difficult to misplace. However, they may not be as convenient to use as remote controls since they require you to be near the switch.
Smartphone app
With your mobile device, you can control your blinds from anywhere through the app. This means you can control your smart blinds while away from home or even set schedules to open and close the blinds at specific times. The only possible downside is that you'll need to have your phone with you at all times to operate the blinds.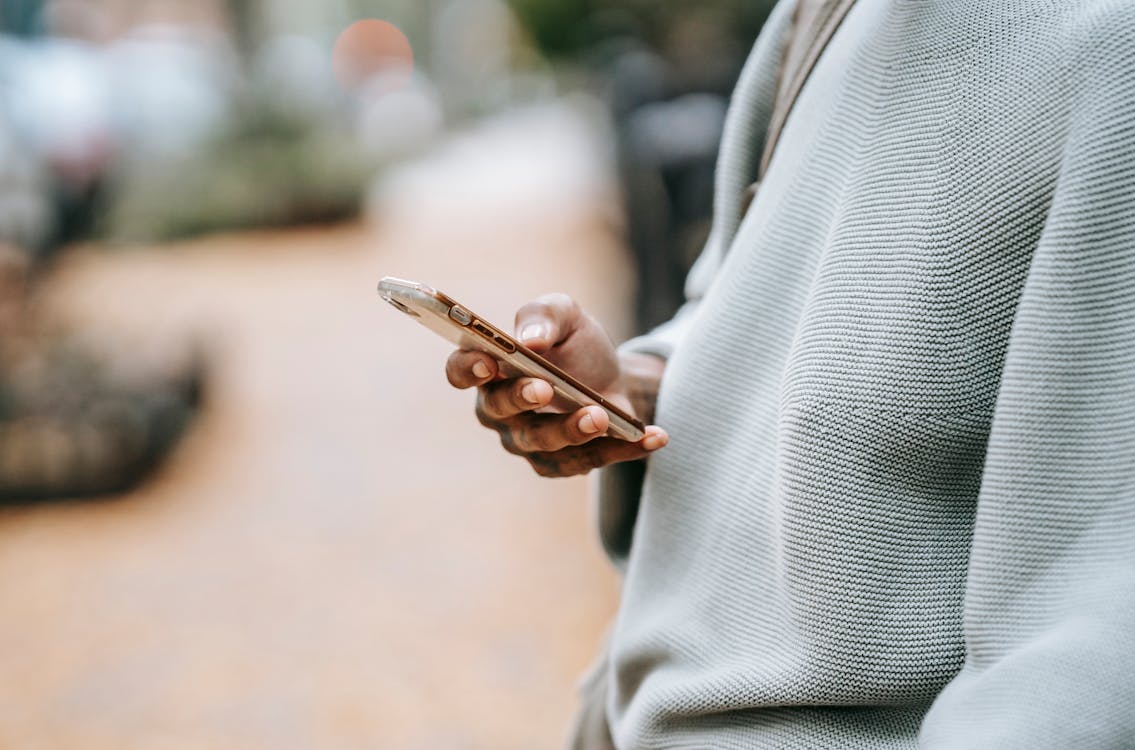 Voice commands
Voice commands through smart home assistants, such as Amazon Alexa or Google Home, offer another level of convenience when it comes to controlling motorized blinds. With this method, you can control your blinds with your voice without the need for a remote or phone.
This option is ideal for those who want a hands-free control method. However, using your blinds with voice assistants requires a compatible smart home hub and a good internet connection.
Integration with home automation systems
Integrating motorized blinds with your smart home allows you to control your blinds through a central hub, along with other connected devices in your home. Although this method offers the most comprehensive control options, it is also more expensive and requires a more complex installation process.
Important Features to Consider
Before you decide on changing your current blinds to the modern option, you should consider the following features as they may impact your decision on which blinds are right for you.
Often overlooked, your choice of blinds, shades, and shutters actually makes a big difference in the way your home looks and feels.
Customization options
One of the biggest advantages of motorized blinds is the ability to customize them to your preferences. You can choose from a wide range of colours, materials, and patterns to ensure a sleek design that fits seamlessly with your home decor.
This customization also extends to the motorized mechanism itself. You can choose a motor that is powerful enough to handle larger blinds or one that is quieter for a more peaceful environment.
Noise level of the motor
A loud motor can be disruptive to your home environment, especially if you plan to use the blinds frequently throughout the day. Look for a motor that is designed to operate quietly, so you won't be disturbed by the sound of your blinds opening or closing.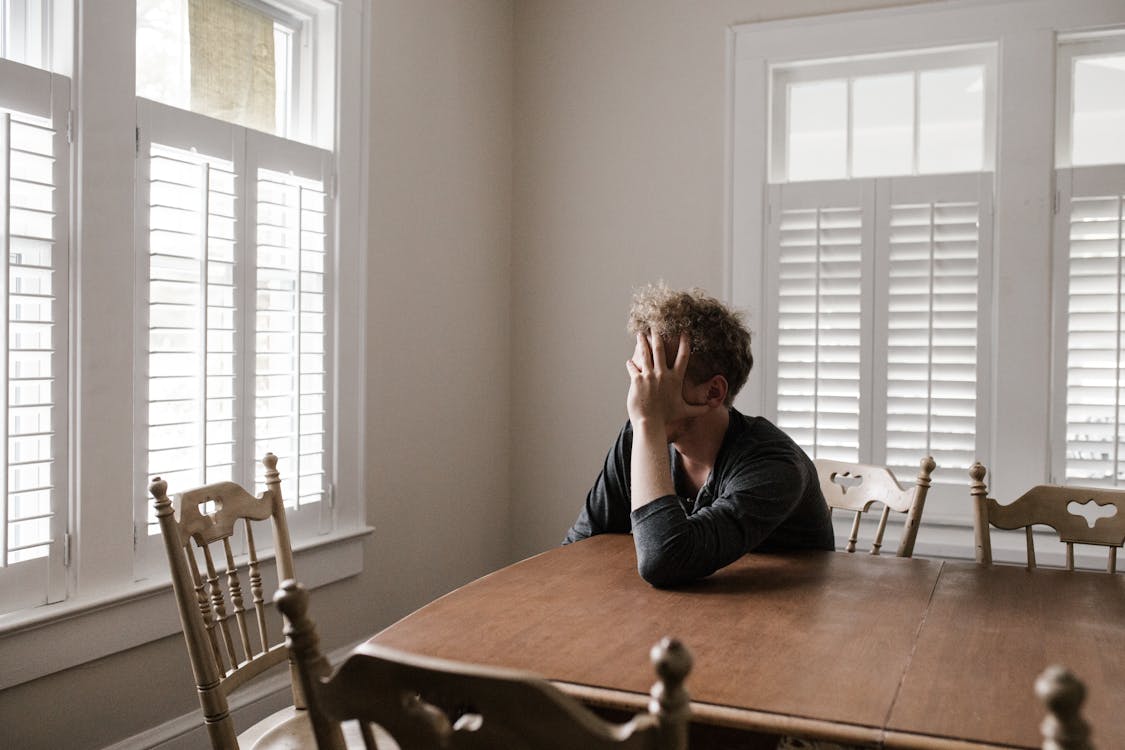 Durability and reliability
Motorized blinds are an investment in your home, so you want to make sure they are built to last. Look for blinds that are made from high-quality materials and designed to withstand regular use where they are installed.
You should also consider the reliability of the motorized mechanism. Look for a motor that is backed by a solid warranty, so you can be confident that your blinds will continue to operate smoothly for years to come.
Compatibility with existing home automation systems
If you already have a smart home system in place, you'll want to make sure that your motorized blinds are compatible with it. Many motorized blind systems are designed to integrate with popular smart home assistants, whereas others may be more specific.
Also, check to see if the blinds you are considering have the necessary compatibility features, allowing them to be controlled easily and integrated with your smart home.
Warranty and support from the manufacturer
Look for a company that stands behind its product with a comprehensive warranty. You'll also want to make sure that the manufacturer offers reliable customer support in case you run into any issues with your motorized blinds.
By choosing a manufacturer with a strong reputation for quality and service, you can be confident that you are making a wise investment in your home.
Cost and Installation
On average, the cost of motorized blinds ranges from $150 to $500 per window treatment. So while the benefits are numerous, the cost of upgrading to motorized blinds is a major consideration for many homeowners.
Type of motorized blinds:

Different types of motorized blinds may come with varying costs. For example, roller shades may be less expensive than Roman shades or Venetian blinds.

Size of the window:

Larger windows will require larger blinds, which will cost more.

Customization options:

Motorized blinds can be customized in terms of colour, material, and pattern, which adds to the overall cost of the blinds.

Installation requirements:

The cost of installation of motorized blinds can vary depending on whether it is a DIY project or requires professional installation.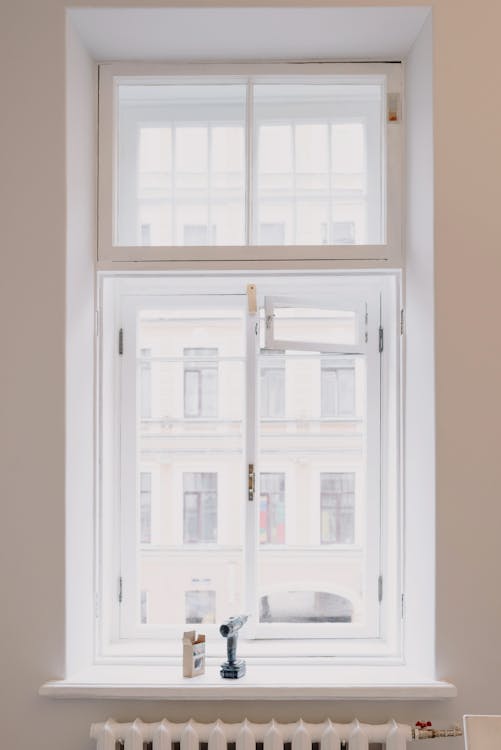 Maintaining your motorized blinds is also crucial for optimal performance. Schedule a regular cleaning and lubrication schedule for moving parts, and check power options and batteries regularly. Inspect all components at least once a year to ensure they are in good condition.
Smarter Home With Factory Direct Blinds
Motorized blinds can be a valuable addition to any modern home. They offer convenience, increased energy efficiency, enhanced safety, and customization options that make them an attractive option for homeowners.
If you're looking for high-quality and easy-to-maintain motorized blinds that can transform your home, Factory Direct Blinds has exactly what you're looking for. With a variety of custom blinds available backed by thousands of five-star reviews, you can trust that your investment will be worth it.
Start enjoying the benefits of premium motorized blinds from Factory Direct Blinds today.
FAQs
Which motorized blinds are best?
There isn't necessarily a "best" motorized blind option, as it depends on individual needs and preferences. Some homeowners may prioritize energy efficiency, while others prioritize convenience and prefer voice-controlled options. The choice ultimately comes down to what you prefer for your home, but overall, motorized blinds are a great home option.
Are motorized blinds a good investment?
Yes, motorized blinds can be an excellent investment for homeowners. While they may cost more upfront than traditional blinds, the long-term benefits, such as energy savings, added security, ease of use, and undeniable style, make them worth the cost.
What is the market size for motorized blinds?
As of 2022, the automated blinds and shades market worldwide is worth $14,851.4 million. It is projected that the market will grow at a CAGR of 9.2% during the 2022-2027 forecast period.
What are the different types of powered blinds?
Powered blinds include battery-operated, hardwired, and solar-powered blinds. Battery-operated blinds use a battery pack to power the motor, while hardwired blinds are connected directly to a power source through wiring. Solar-powered blinds use solar panels to convert sunlight into energy to power the motor.