Creative Ways to Utilize Bamboo Shades
Not Just Twigs and Strings!
Finding the perfect window coverings for your home is one tough decision especially with so many options, from draperies to Wood Blinds to Faux Wood Blinds and more. But have you heard of Woven Wood Shades?  They are gorgeous window covering that are very easy to style in an part of your home. They are made from varying colors of grasses, reeds and bamboo.
In your Living Room Woven Wood Shades will let in a perfect amount of natural light. These window treatments can bring a touch of color and texture to your room. Pairing these shades with draperies or curtains add more drama and appeal. Keep in mind if you are putting them in a living room with a TV a blackout liner may be something to consider.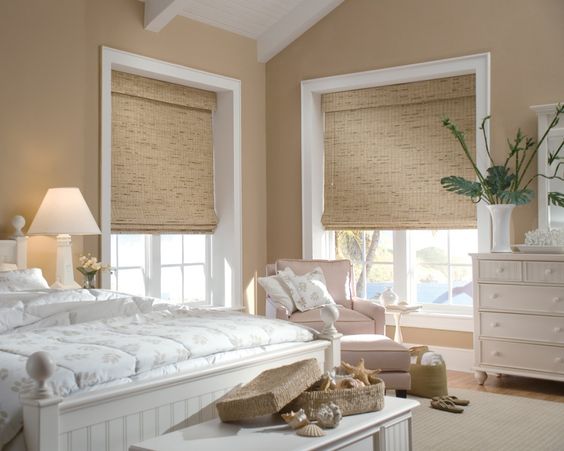 In your Bedroom Woven Wood Shades add a gorgeous touch of contrast. If you opt for a lined version of this shade it'll be perfect for those days when you want to sleep in. These blinds provide a "natural relaxed retreat" setting. One of the primary advantages of these shades is the ability to switch between a great view, and complete privacy when needed.
In your Kitchen Woven Wood Shades never fail to shine. We spend most of our time in the kitchen while we are awake throughout the day. When you think of blinds in your kitchen you want something that is easy to clean and simple to operate, Woven Wood Shades only need occasional dusting and they pretty much take care of themselves.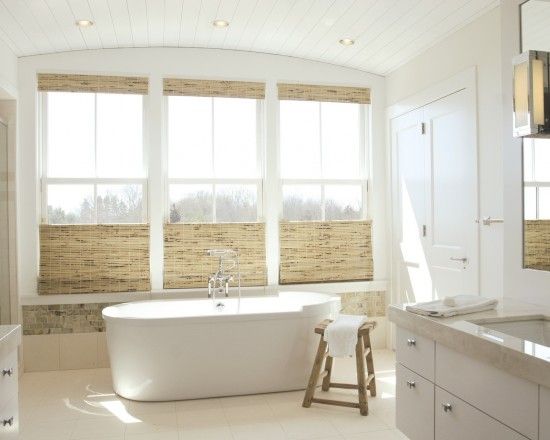 In your Bathroom Woven Wood Shades create a "spa-like ambiance" Woven Woods are a good option that let in light but still make it difficult for anyone to see in. They add a layer of textural and visual interest. The different color and binding options let you really change the style of your bathroom, without paint or other decor.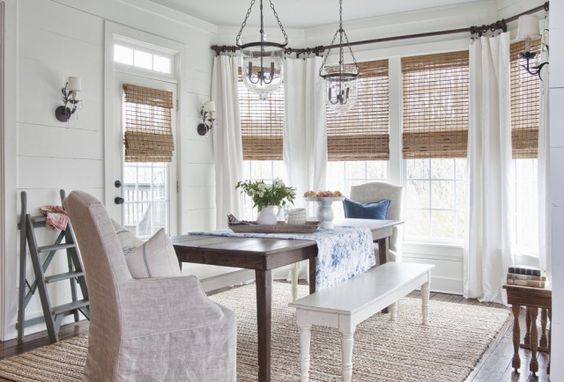 In your Dining Room Bamboo Shades are perfect because they are extremely easy to pair with any wood furniture. They let in just the right amount of light that gives it the perfect glow.  They can give the room a much warmer feeling and add so much more texture and interest.
There is so much more to Woven Wood Shades then what meets the eye, They are gorgeous eco-friendly option when choosing window coverings. They come in so many different colors, patterns, and style options. They can add life to a room and really give it more appeal. Contact

U

s if you need any help on choosing just the right ones that are perfect for you!