Mini Blinds Buying Guide: Expert Advice for the Ideal Window Cover
Even a 1978 study confirms the potential energy efficiency and protection from UV light that window shades can offer. That's why buying the right blinds is important. The perfect window covering can offer a combination of comfort, style, and energy efficiency – all while keeping your pocketbook in check!
Easy to clean and available in a variety of colours and textures, mini blinds make an affordable window covering that can provide maximum privacy when needed.
Read on for our expert advice in this mini blinds buying guide, where we'll talk about factors to consider when purchasing, types of blinds available, possible upgrades, tips, and more!
CHECK OUT OUR COLLECTION OF STYLISH MINI BLINDS
What are Mini Blinds?
This type of blind consists of parallel metal or vinyl horizontal blades. The unit is suspended from a headrail, and the individual slats can be tilted to let in light or provide privacy as needed. Each blade includes a small hole for cords that are used to raise and lower them.
Compared to the usual roller shades used in large glass doors or the standard Venetian blinds for wide windows, the main purpose of mini blinds is privacy for smaller windows. They can be used to control the light coming into a room. In a way, mini blinds function and look very much like Venetian blinds, except they differ in slat sizes, which tend to be thinner on mini blinds.
This type of window covering is a popular option for both residential and commercial applications. Meanwhile, a bedroom, office, or any other space can benefit from the look of mini blinds.
Factors to Consider When Buying Mini Blinds
To get the most excellent option, here are factors you need to consider before purchasing mini blinds:
Material
What's good about mini blinds is that they come in a range of materials, from traditional aluminum to vinyl or wood. Each has its own set of pros and cons. Metal blinds, such as aluminum blinds, are the most economical and durable choice, but they're also prone to dents, scratches, and discoloration. Vinyl blinds are lightweight but not as durable in comparison to aluminum ones. There are also faux wood blinds that offer a natural look that's timelessly chic and will bring warmth to the space you place them in.
Style and Design
There is a wide selection of styles, shades, and colours available when it comes to mini blinds. Whether you prefer vertical blinds or blinds with horizontal slats – and with various colours to choose from – the possibilities are endless. For aesthetics and function, you can also customize your window coverings with decorative options like valances, which add texture and visual interest.
Measurements
When measuring windows for mini blinds, it's important to measure the exact width and height of the window. No worries! It's just a simple measuring process. The best strategy is to measure within a 1/4 inch range on either side so you get an accurate size that fits your window perfectly.
Light Control and Privacy
Mini blinds come with a wide range of light control and privacy options. From room-darkening to light filtering, you can choose the right level of privacy and natural light you want in your home. For an insulating effect, mini-pleated shades, with their honeycomb pockets, can help improve energy efficiency.

Installation and Maintenance
When it comes to installation, mini blinds can be mounted directly on the window's wooden frame or suspended from ceiling tracks. There are many ways of installing this type of window treatment, so you can choose the most suitable option for your needs. For maintenance, mini blinds need occasional cleaning, which can be done easily with a soft cloth or brush and a mild detergent. Dust your mini blinds regularly to keep them looking their best!

Budget
When it comes to choosing mini blinds, it's crucial to find the right balance between quality, style, and cost. Start by considering your budget and determine how much you can realistically afford for window treatments.
Possible Upgrades for Mini Blinds
Apart from the gamut of options available in terms of colour, design, and shape for mini blinds; you can enhance them using upgrades for improved functionality, convenience, and aesthetics.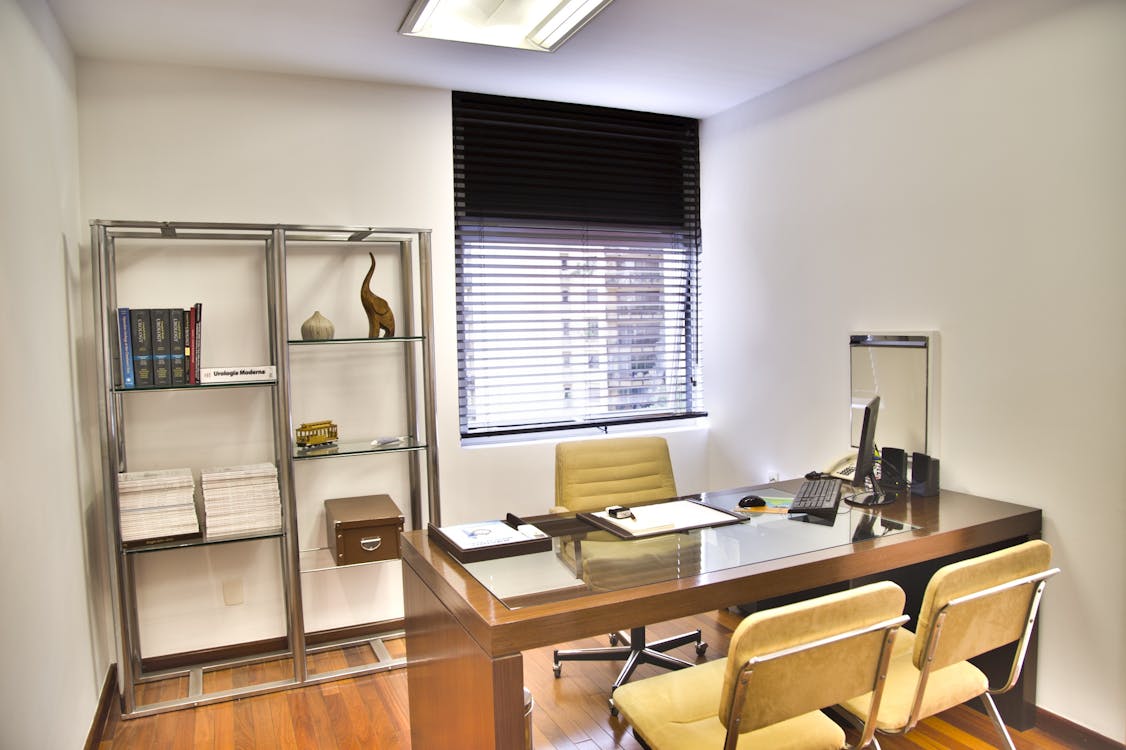 To determine which upgrades are worth the investment, start by considering your specific needs and personal preferences. Here are a few upgrades to consider:
Motorization
Motorized mini blinds offer increased convenience and control, allowing users to adjust their blinds remotely or with a smartphone app. This type of automation gives you the ability to precisely control the amount of natural sunlight that enters your space, as well as customize settings in order to create the perfect atmosphere.
Despite their advantages and added convenience, motorized mini blinds tend to be more expensive than manual varieties and require an electrical power source to function.
Cordless Options
With mini blinds, you don't have to worry about children and/or pets at home as there are cordless options out there. Although cordless blinds add to a minimalist-aesthetic feel, keep in mind that there can be potential limitations, such as the need for manual operation.
GET YOUR OWN CORDLESS BLINDS TODAY
Custom Color and Finish Options
This type of blind offers the option to customize its colour and finish, transforming it into a personalized work of art. Apart from aesthetics, these customizations can also alter the functionality of your blinds, such as blocking out different levels of natural light or creating an improved thermal barrier.
For example, bold colours typically require more advanced processes that involve creating custom treatments to ensure the longevity of your mini blinds. Neutral and soft colours, on the other hand, tend to be easier and more cost-effective.
Just bear in mind that customization usually comes with additional costs associated with selecting materials and finishes that best suit your style.
Light-Filtering and Room-Darkening Features
Mini blinds offer various levels of light filtration, ranging from light filtering to room-darkening options. Light-filtering mini blinds can allow some incoming light through while providing privacy and reducing glare. On the other hand, room-darkening mini blinds are designed to block out nearly all incoming light.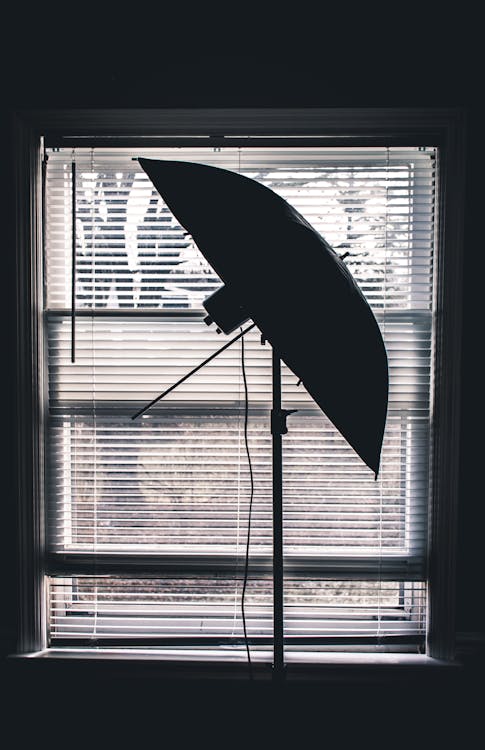 Light filtration features not only affect lighting conditions within the home but can also help with energy efficiency since they reduce heating and cooling costs by blocking direct sunlight from entering the space.
Insulation and Energy Efficiency
Blinds, shades, and shutters all have the potential to improve insulation and energy efficiency in your home. Mini blinds specifically can be made with materials that help reduce heat transfer, such as aluminum or steel, which are known for their durability and ability to block out both natural light and thermal energy.
The colour of the material used is also important; lighter colours tend to reflect more sunlight than darker shades, leading to greater energy savings by reducing heat gain during warmer months.
Noise Reduction
Mini blinds can provide an effective solution for reducing noise levels in urban or high-traffic areas. Certain materials have inherent sound-dampening properties, such as vinyl which traps and absorbs noise instead of reflecting it back into the space.
Additionally, many mini blinds come with a layer of backing material that helps to further reduce sound transmission from outside sources. This extra layer can also be combined with other components like cellular shades for even more effective noise reduction capabilities.
Mini Blinds – Expert Tips
When selecting mini blinds for your home, there are a few important factors to consider. In doing so, measure the width and height of the window opening so you can determine the size of blinds needed. You'll also want to factor in any obstructions from outside sources, such as overhangs or trim, that could interfere with installation.
The Installation Process
Installing mini blinds is a relatively fast and simple process that can be done with just a few basic tools. Once you have selected your desired style and colour, you'll need a drill, screws or nails, mounting brackets, and any other necessary hardware.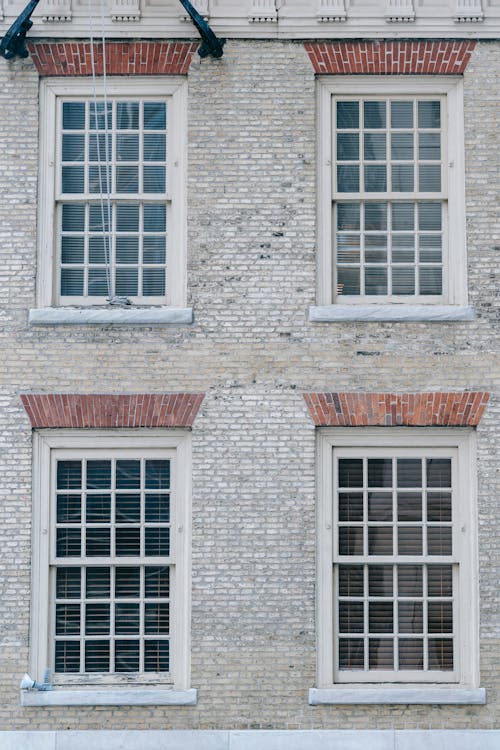 The first step is to measure the window opening accurately in order to determine the correct size of blind needed for installation. The blinds should then be hung from the top of the window frame using mounting brackets.
Make sure that they are secured tightly so there is no slippage once installed. If needed, additional support should be provided by securing the bottom weight bar to the wall or window frame.
Finally, you'll want to ensure that all components are securely in place and attached properly for a professional-looking finish. If done correctly, your mini blinds should provide years of reliable performance with minimal maintenance required on your part.
Easy Maintenance
Maintaining your mini blinds is easy and can help prolong their lifespan. To keep them looking like new, a simple dusting with a soft cloth or duster every once in a while is all that's needed to rid them of any accumulated dust and dirt.
For more difficult cleaning tasks like removing stubborn stains, use a damp microfiber cloth with just water or mild detergent. Apply the cloth to each individual slat, wiping gently but firmly until clean. This will ensure that the material stays intact while still providing deep cleaning action.
You should also check regularly for any signs of wear and tear, such as frayed cords or loose slats. If needed, these parts can be replaced quickly and easily with a few simple tools.
Where to Buy the Best Mini Blinds
For a quick recap, mini blinds are a great and affordable option for windows of any size. They provide excellent light control, privacy options, easy installation, and maintenance, and come in a variety of styles to suit any home.
When shopping for the best mini blinds, look no further than Factory Direct Blinds, where you can also find a huge selection that includes blackout blinds, budget blinds, and even cordless options! With us, you can find the perfect window style and colour to match your home décor.
Make sure to check us out today, as all our blinds for windows come with free shipping. We also have free samples available to ensure you get the perfect mini blinds for your space.
So, what are you waiting for? Get shopping today and enjoy these amazing benefits with stylish mini blinds!
VIEW OUR ENTIRE COLLECTION OF WINDOW BLINDS AND SHADES
FAQs
How do I choose mini blinds?
When selecting mini blinds, consider the size of your window and the type of light control you need. Choose from a variety of styles that suit your home décor as well.
How much smaller should blinds be than the window for inside mount?
Blinds for an inside mount should be about 1/2 to 3/4 inches smaller than the window frame.
How do I know what size blinds to get?
The best way to select the correct size blinds is to measure the exact window dimensions and compare them to your preferred product's measurement chart. It's also important to factor in any extra space needed for mounting hardware.
What are the cons of mini blinds?
Mini blinds can be difficult to open or close fully, they are prone to dust and dirt accumulation, and they may require more frequent cleaning.