Getting to know Roman Shades PT1
"Serious is a word that must be entirely avoided when it comes to decoration."
—Designer Kathryn M. Ireland
The best part about Window Coverings is they are a great way to add in different colors and textures to your home. Roman Shades are a prime example of this. You are able to choose between tons of different styles, folds, bandings, patterns and textures. Roman Shades can compliment existing furniture and decor.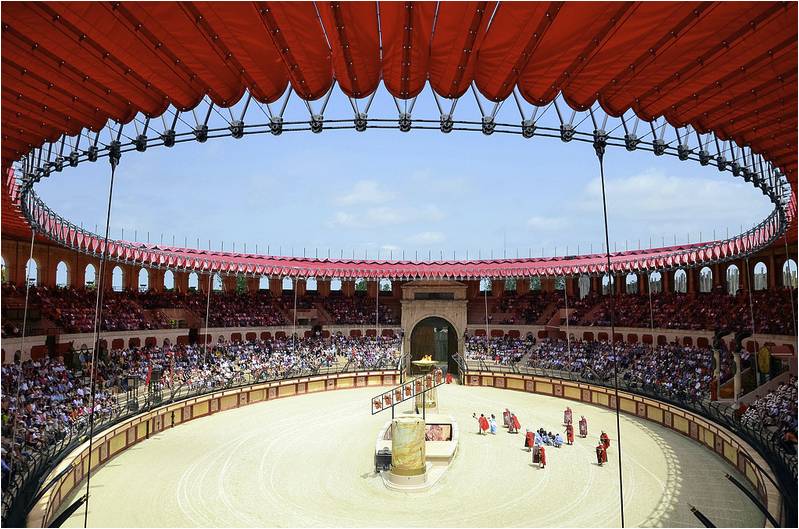 Roman Shades were believed to have gotten their name from large retractable awnings used in Rome's Colosseum to help protect  spectators from the harsh sun. When the shades were not being used they would fold back on themselves, much like the modern Roman Shade. These shades in the Colosseum were able to reduce heat issues while creating a beautiful shading solution.

Roman Shades come in a variety of Fold Styles. Fold Styles add more depth and Structure to these gorgeous window coverings. Take a look into the different options you can choose from and some inspiration to help you choose the Fold Style you like.
Seamless Roman Shades: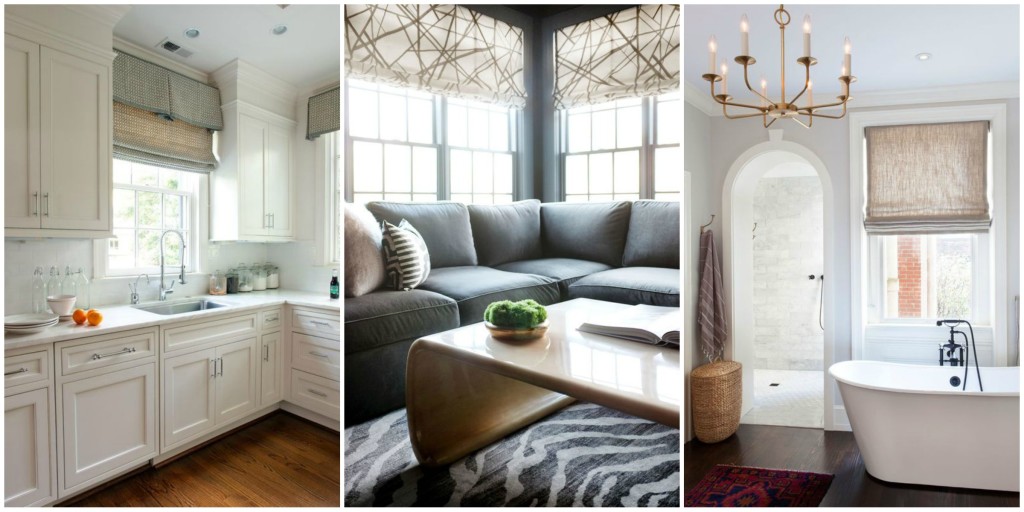 If you prefer to have very bold patterns on your roman shades, Seamless is the style to choose. This fold style is made of one solid piece of fabric with no seams, it gives more of a minimalist look. The slim profile makes it great for a french door or shallow windows. Keep in mind that if your shade is lowered most of the time it can look a bit plain, so again choosing a daring pattern may be the way to go.
Hobbled Style Roman Shade: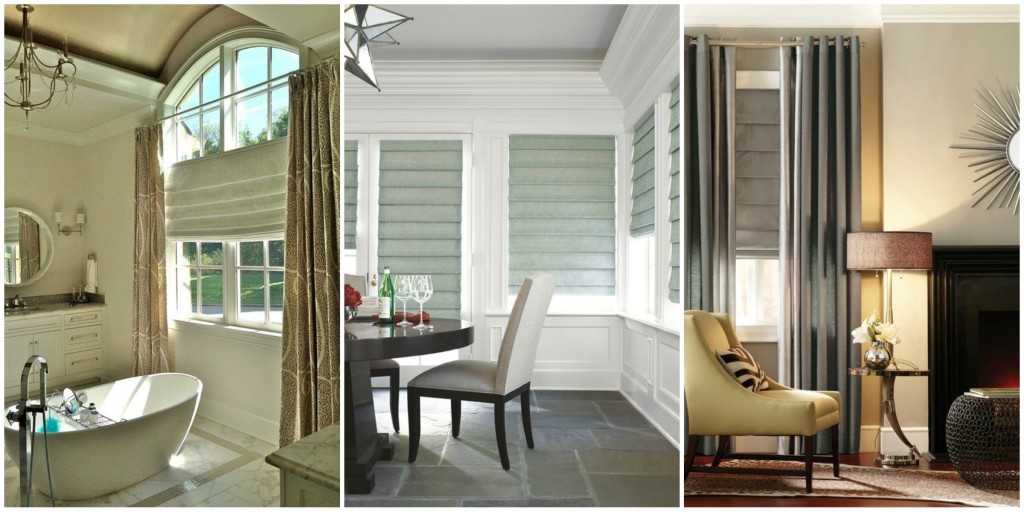 Hobbled Style Roman Shades, also known as looped fold, soft fold, tear drop fold and waterfall fold work just like the seamless Roman Shades except that are constructed of soft horizontal pleats across the front of the shade. These folds when the shade is lifted stack neatly at the top, the center of the shade bows down slightly while the sides are gently lifted up.
Plain Classic Pleated Roman Shades: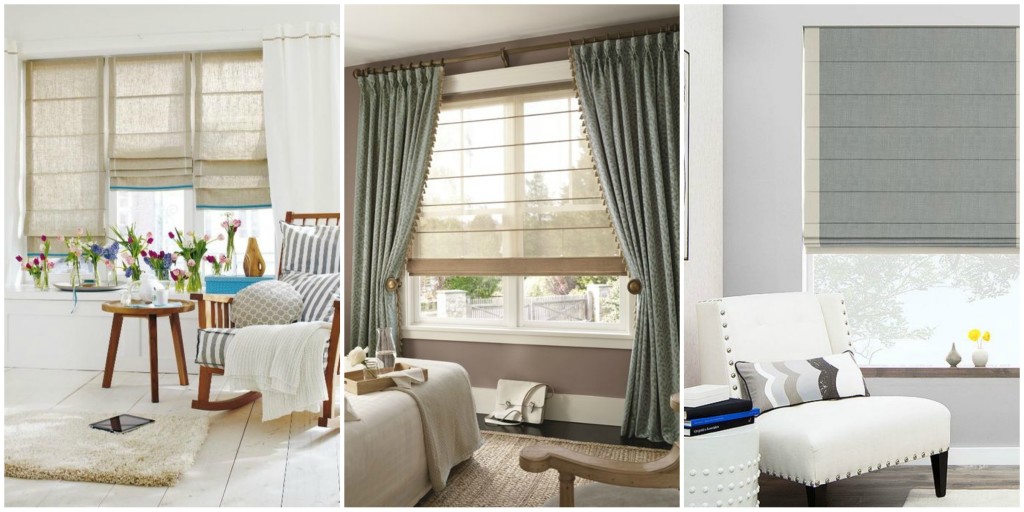 These Roman Shades feature stay pockets on the back of the shade helping create a contemporary look that requires minimal dressing. Keep in mind that the stay pockets will interrupt a print if chosen so choosing a solid fabric is recommended.
European Style Roman Shade: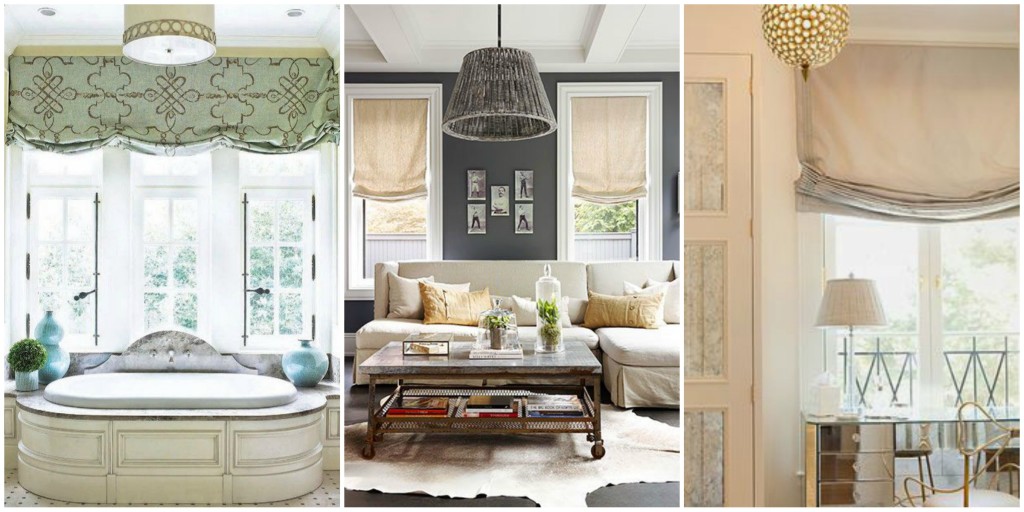 European Style, also known as a smile fold, or a relaxed fold is a style that will curve the sides of the shade upwards when the shade is raised. This changes the whole look of the shade since the fabric gathers in soft folds. This type of shade should be used more as a decorative type of shade and is not recommended for frequent use.
Front Slat Roman Shades: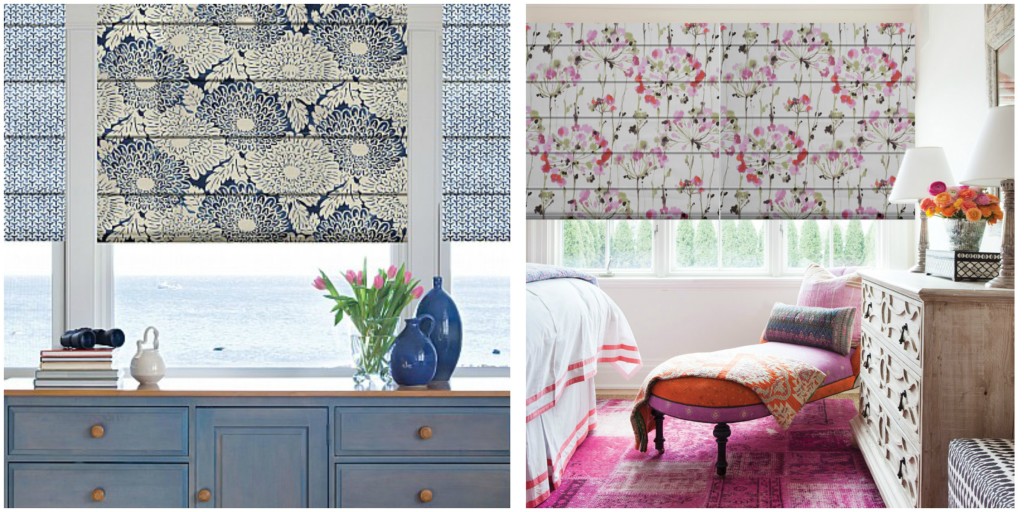 With this particular fold style rod pockets are sewn in the front of the shade to create more of a defined structured look. Rings are attached to the underside of the pockets and flexible rods are added to add more weight to the shade. This is done to enhance the visual effect of the shade as well as its functionality. This Style looks great with both bold prints and solid fabric.
The type of fold style you choose can really bring your Roman Shade to life.  There are endless options that make these shades fun and exciting to add to your home. Stay Tuned to our next blog all about the different Patterns & Colors, Banding options, and Lift Options we offer for Roman Shades!